All producer's hail from Japan... Japan is slowly rising as a Musical production force in my book. Especially after hearing this Woodblue shit. Both these discs are on the more ambient bangin vibe.. And finally, all praise go to
Musical Schizophrenia
for turning me onto this shit... Go over there and give him some props. But listen to this shit while you do.
The Woodblue albums are INSANE, really hot shit on there. Don't give up on a Track because you don't like the first minute, almost all of the Woodblue tracks flip about halfway through into a completely different jam. And it is usually better than the first half... I can't say which album I like better, so get them both. Woodblue = DOPE.
Woodblue - "North Source"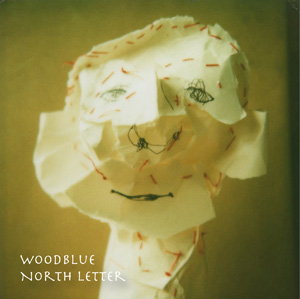 Woodblue - "North Letter"
Next we have a disc from Opgave... Don't really know too much besides that he used to be from Japan, but now resides in LA. Someone requested this in the C-Box, so I tracked it down. It's a short 6 tracks, but there is some good stuff.
Opgave - "Writing The Silver EP"
Next up is Kenmochi Hidefumi. Got this from the C-Box because homeboy said he was like Nujabes. It's good, but definitely not up to Nujabes standards. It's not nearly hip hop enough. It's a good album, some cool guitar and shit. Some tracks just aren't my thing though, Check it out and let me know what y'all think. The title track "Falliccia" is the best I'd say...
Kenmochi Hidefumi - "Falliccia"
And finally, the last album has absolutely nothing to do with Japan. Haha, I just came across this over @ HHB via Deap, and I've been a fan of Anomaly for a while now and thought I had all of his shit. This album was new to me... It is almost 10 years old, so the sound is a little different, but it is pretty dope. REALLY, really dark jams with some hot drums, this would have been more appropriate around Halloween time. But check it out, I think alot of y'all will be feelin this. RowanB? Espionage? I think you'll dig it...
Anomaly - "Howle's Book"
Finally, last but not least, A new track from Emancipator... He is workin on a new album currently, and just finished up a tour of Japan. So, I figured this was Legit to add to the post. I CANNOT WAIT to hear some more new shit from this kid. Check It:
Alright... That's about it. Some more crack for all you fiends. Definitely zone out on that Woodblue shit, I have. And keep a lookout getting closer to christmas, I've got some audible presents for all of you mahfuckas. The E-Tree will be filled come Christmas time, and it's definitely going to have an album that will rival all of the rest from 2008. So BE READY! Peace...