Beanuts - Lost Instrumentals
1. Bum Rush
2. Crab Niggas
3. Gonna Fly
4. Highly Recognized
5. Homo Victim
6. I Can't Relate
7. Jungle Gook
8. Out Of State Case
9. Purse Snatcher
10. Relax Yourself
11. The Chase
12. Throw Your Hands Up
Support the Man Instead
(link removed by artist request)
This got an 8/10 from
RapReviews
, and I listened myself - this is high quality stuff. Highly recommended.
1 Threshold
2 Keep Keeping On
3 Intergalactic
4 Interlude One
5 Love Is Love
6 Worldwide
7 A Walk in the Park
8 Interlude Two
9 Bon Jour
10 Four Seasons
11 You Have To
12 Interlude Three
13 Humble Pie
14 Emerald Bracelet
15 To The Beat
16 So Be It f/ Raks One and Realson
*contains vocals*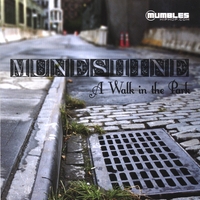 Ok, last thing for you today. It breaks the rules of the blog a bit (well, a lot) so if you guys want it removed let me know. I made a compilation, and since this blog gets the most hits out of the three I contribute to, I figured I'd up it here.
"Those Exposed To Rain When It Pours"
Tracklisting:
kos - call me
brother ali - room with a view
common market - connect for
blu - cold hearted
plat - i wish
nicolay - what it used to be
free speech - everything is different now
lauryn hill - to zion
ayatollah - nowhere to turn
nappy roots - sick and tired
foreign exchange - brave new world
talib kweli - where do we go
kenn starr - if
elzhi - keep on
one be lo - evil of self
mekalek - running in place
ea floe - the torch
supastition - celebration of life
Enjoy everyone, hope the weather is better where you are compared to where I am. The north-east US is getting soaked today.
POST SCRIPT

By request -
9th's Black Album Rejects
All the beats he sent to Jay-Z as possible ones for his album, as you know, he chose "threat". None of these are named, they just got track numbers.